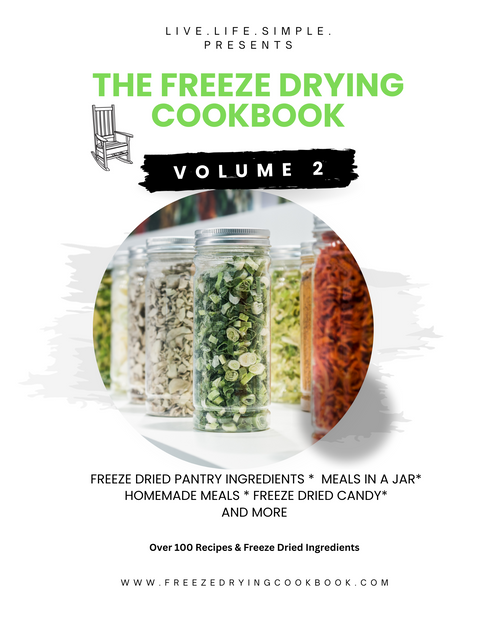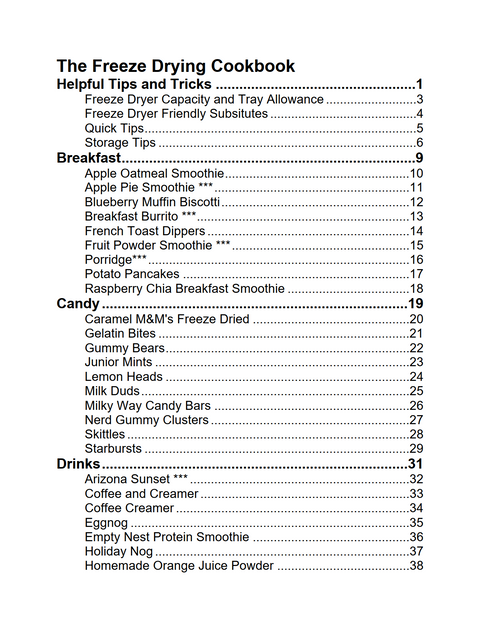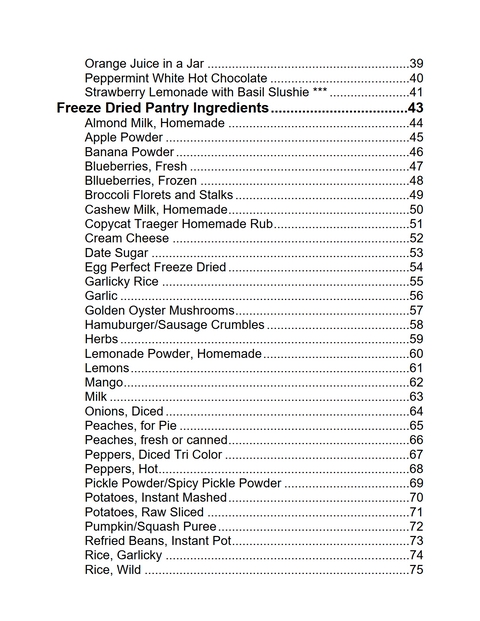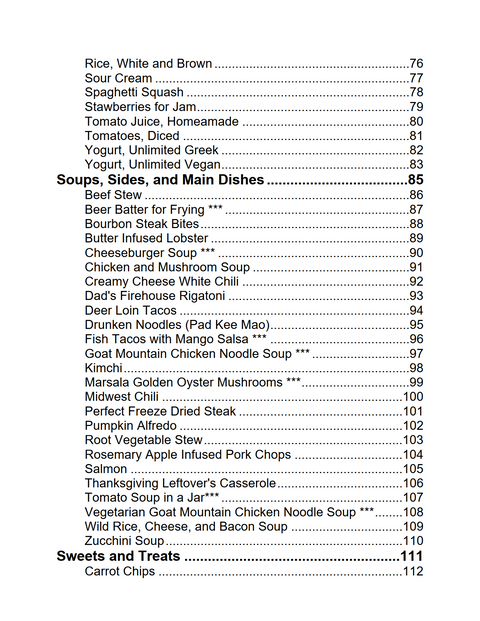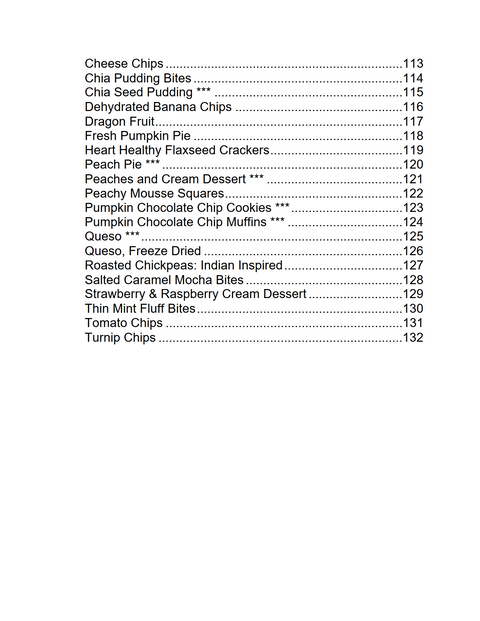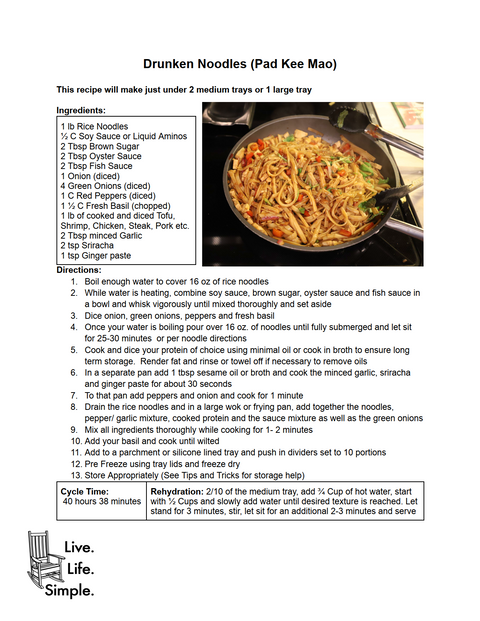 The Freeze Drying Cookbook Volume 2 (Physical Copy)
When purchased directly from The Freeze Drying Cookbook, you will receive a plastic spiral bound version that will open and lay flat, and the pages will be a coated page that helps to resist water from seeping into a page. The Spiral bound version is not available on Amazon, it is direct ship only.
Revolutionize your freeze drying game with our Freeze Drying Cookbook, Volume 2. This cookbook is far from ordinary. It offers an array of tried-and-true recipes that are tailored for the freeze dryer. In this Volume you will find meals in a jar, stock your pantry ingredients, homemade meals, FD candy and more. This ultimate guide is an essential resource for successful freeze-drying adventures. Our recipes include detailed instructions on how to prepare and freeze dry your food along with suggestions on how to make it freeze dryer friendly, as well as cycle times and rehydration methods. With comprehensive ingredient lists and step-by-step procedures, you'll be a master of freeze-drying in no time
So, whether you're a seasoned pro or new to freeze drying, this cookbook is sure to become your go-to resource. Get ready to embark on a delicious freeze-drying journey!
Purchase your Membership Today
Choose the membership that works for you. SAVE $36 with a Yearly Membership